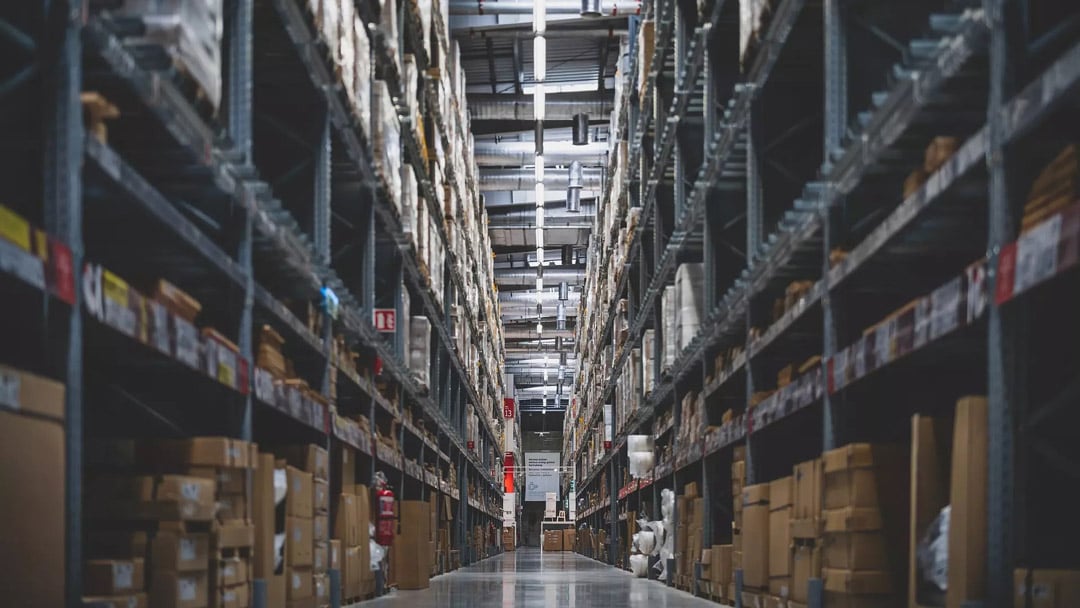 Between the factory floor and the shelves of local supermarkets- or even the hands of eager consumers- there are many places where goods and products end up for varying amounts of time, from planes to boats to trucks and warehouses. Modern warehouses, in particular, are an exceptionally critical component in product supply chains and overall supply chain management (SCM). These days, warehouses offer much more than essential storage solutions. They serve as a sophisticated, long-term home base for core eCommerce operations.
As an owner or manager of a growing business, you must educate yourself on the importance and benefits of third-party logistics (3PL) warehousing options, especially if you require long-term storage solutions. Thankfully, our experts here at Dynamic 3PL are ready and eager to help explain the finer details you'll want to consider going forward. Please continue to learn more about essential elements of long-term 3PL warehousing storage and the benefits it can provide for your business.
Related: Warehouse and Fulfillment Services Process: A Guide
The Three Types of 3PL Warehousing Available to Businesses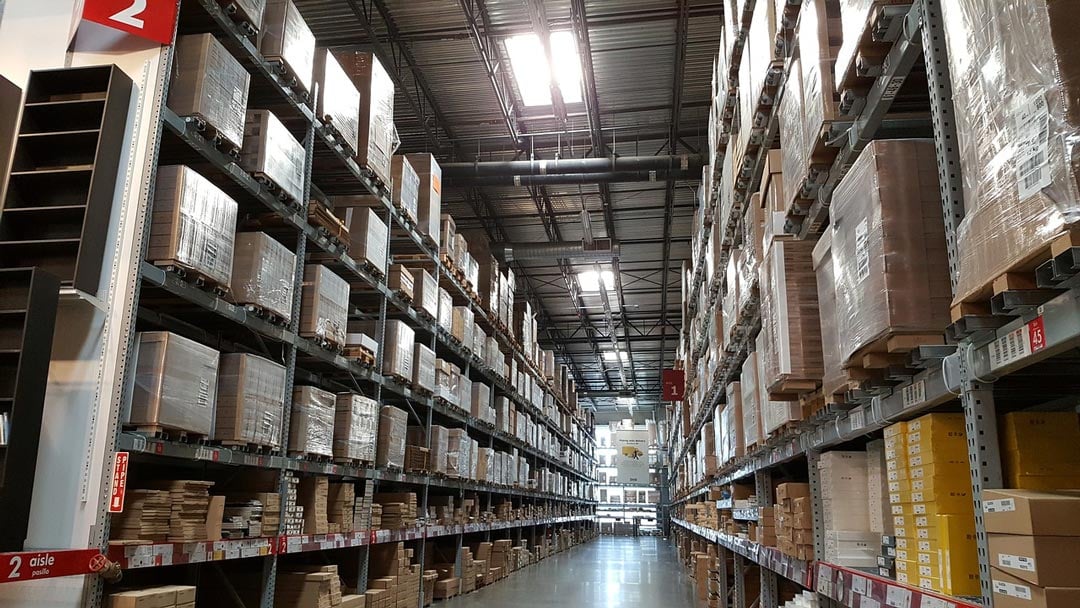 Generally, there are three primary types of warehousing options available to businesses, with their primary differences involving their overall costs and the level of 3PL involvement.
1. DIY Warehousing
The first warehousing method is the most expensive and labor-intensive option available to businesses. Businesses can choose to construct or rent their own warehouse. They'll then need to pay for the necessary staffing, equipment, and management systems. While this method does offer benefits, it also provides opportunities for financial losses. If your actual product volumes don't match your forecasts, you'll be left paying out a large sum of money for resources you don't need. Alternatively, you may end up scrambling to gain more resources to keep up with demand, especially if you end up needing access to plenty of space for long-term storage.
2. Dedicated 3PL Warehousing
Dedicated or contract warehousing involves paying a 3PL to fully commit one or more of its warehouses to the storage and operations of your business. This option can also include leasing your own warehouse and hiring a 3PL to run and manage the warehousing operations. Either way, 3PLs will typically provide the staff, equipment, and systems to keep everything running. While these contracts can be expensive, it's much cheaper than running a DIY warehouse and can also save significant amounts of time. This option is especially advantageous for larger companies with sizable, predictable order volumes that require access to long-term storage solutions.
Related: "What's Next?" Why Innovative Logistics Experts Invest in Smart Warehousing Technologies
3. Shared 3PL Warehousing
Shared or multi-client 3PL warehousing is arguably the most common modern warehousing option. It enables businesses to rent space within a 3PL's warehouse alongside several other business "tenants." This model is the cheapest out of the three listed because companies only have to pay for the space and services they need. 3PLs can easily accommodate shifts, and scale changes your business may need over time. The shared 3PL model is great for smaller companies with more limited order volumes and who want more affordable long-term storage solutions.
Quality long-term storage involves a wide range of essential elements, from effective inventory management and sorting to access to refrigerated spaces. Thankfully, our team of qualified warehousing experts here at Dynamic 3PL are ready and eager to provide your business with a range of quality storage solutions.
The Benefit of 3PL Warehouse Management For Long-Term Storage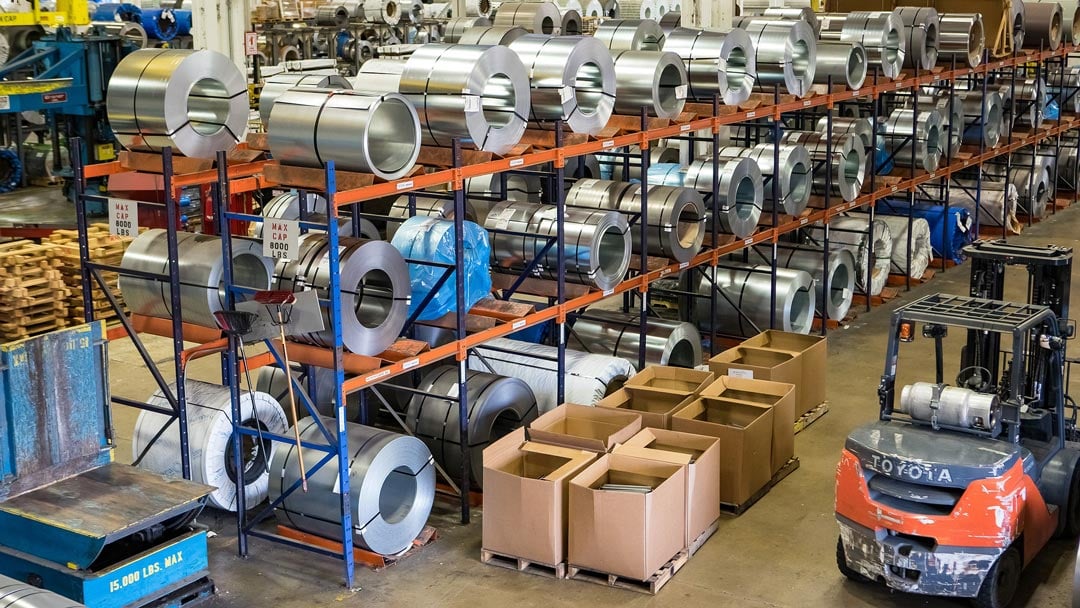 3PL Warehousing can provide businesses with a wide range of essential benefits and advantages, whether or not they intend to use the Warehousing for long-term storage options. We could write several articles exploring each of these advantages in great detail. But for now, we'll just take the time to highlight some of the most critical ones below to help explain why your business should consider partnering with a 3PL warehouse today.
Detailed Inventory Management
A significant problem with many warehouses- especially those that provide long-term storage options for businesses- is that various goods and products can quickly go missing or unaccounted for if inventory management systems aren't up to snuff. Thankfully, our experts at Dynamic 3PL utilize only the most effective, top-quality inventory management system to keep close track of all your goods.
Label Generation
Quality label generation is essential for warehousing procedures and inventory management, especially if items are being put away for long-term storage to await eventual orders. Our trained staff at Dynamic 3PL always ensures every product and package is effectively and correctly labeled to prevent supply chain holdups and lost revenue for our clients and partners.
Sort and Segregation for Optimal Storage Configurations
Quality warehouses will offer businesses sort and segregation services to help ensure that your customers receive the exact goods they ordered without any missing items or surprise additions. This is essential for large retailers who regularly ship out massive deliveries containing extensive selections of goods.
Related: Warehouse and Fulfillment Services Process: A Guide
Multi-Channel Distribution Capabilities
Whether your business primarily operates within the realm of business to business (B2B) or business to consumer (B2C), partnering with a top-quality 3PL company like Dynamic 3PL will ensure that all of your orders are appropriately scheduled, tracked, and fulfilled in a timely and cost-effective manner. It doesn't matter if the goods in question are newly produced or have been sitting on the back shelves of long-term storage; our warehousing systems are specially designed to get products moving to their intended destination as soon as orders come in.
Final Thoughts and Considerations
Is your business currently in need of long-term warehousing solutions for product storage while you await the orders of eager consumers? Dynamic 3PL has all the solutions you're looking for and more at an affordable price! We're dedicated to providing our partners and clients with the best possible service, which we deliver by ensuring an ever-evolving environment of continuous improvement. We keep up with, maintain, and exceed industry expectations and best practices so you can be confident in your supply chain performance. Please consider reaching out to us today to access more information!
Does your business currently need access to a superior provider of quality long-term storage, packaging, and transportation options? Our experts at Dynamic 3PL offer a wide range of essential services to help promote the continued success of your growing business, so don't hesitate to contact us today!