Numerous factors go into making and selling quality goods on the market- especially when it comes to food and beverage products. One of the most critical elements of said process is the packaging stage of product manufacturing. This article intends to explore the current state of the contract packaging/manufacturing industry and how it's operating amidst the struggles caused by the global COVID-19 pandemic as we quickly approach the end of 2021.
Despite the struggles faced by countless businesses in numerous industries throughout the supply chain, there's still room for hope as things move forward towards the coming year. Please continue to learn everything your business should know regarding contract packaging as we prepare to dive into the 2022 New Year.
Related: The Benefits of Joining a 3PL with Contract Packaging
What is Contract Packaging or Co-Packing, and Why is it Important to Countless Businesses?
Contract packaging, also commonly referred to as co-packaging, is the overall process of assembling a specific product into its final packaging. It's considered the primary operational component within the general contract packaging/manufacturing (CP/CM) industry. CP/CMs are specific companies that provide contract packaging and contract manufacturing services, alongside secondary packaging services for companies that produce food and consumer packaged goods. Depending on the type of product and the type of packaging it requires, contract packaging can be either a simple or an extremely complex process, especially across different areas of the overall retail industry.
Many businesses don't package their own products and instead partner with third-party companies that offer specialized contract packaging and co-packing services, such as Dynamic 3PL. These partnerships provide a wide range of benefits to businesses, allowing them to focus more fully on product development and improvement rather than dedicate their limited time and resources to the packaging process.
Related: 4 Trends in the food and beverage industry to watch in 2021
How Has COVID-19 Impacted the CP/CM Industry?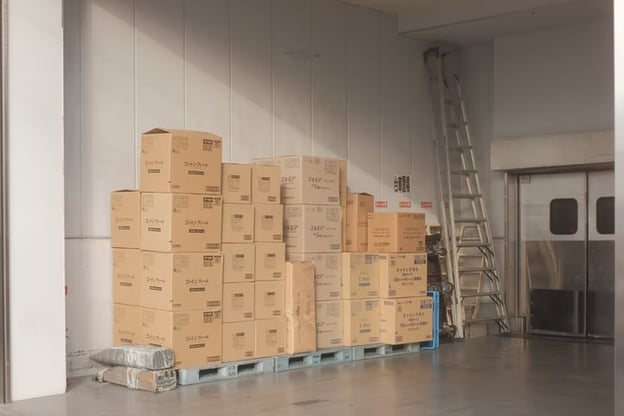 The contract packaging/manufacturing industry has seen some significant ups and downs due to the COVID-19 virus over the past few years. However, according to the recently relieved sixth edition of the State of the Industry Report by the Contract Packaging Association (CPA), the industry has managed to overcome the downs is rapidly roaring back to life despite the significant economic issues posed by the Coronavirus, especially in the realm of food contract packaging.
According to the new report, the overall CP/CM industry is expected to grow at a 10.2% compound annual growth rate (CAGR) through the year 2025. It's also anticipated to reach up to $121 billion in revenue, a significant increase from the $67.5 billion gained back in 2019. Though that number is slightly lower than the 11.9% projection made in the 2017/2018 report, it's still twice the rate of the various industries it serves.
That said, the report also cautions that, while these numbers should be celebrated, those in the CP/CM industry should be cautiously aware of potential headwinds. Some of which were caused and exacerbated by the pandemic, and some that had already started to appear pre-pandemic. These headwinds include labor cost differentials, labor shortages, an era of upstream sustainability, expanding value chains, SKU rationalization, repatriation rates, and others.
Does your business require the services of an expert supply chain management team to help you overcome packaging, warehousing, transportation struggles, and more? Reach out to us at Dynamic 3PL today and learn about everything our professionals can do for you.
What to Understand About the Current CP/CM Boom for Food and Consumer Packaged Goods
Despite the global turbulence and economic woes resulting from the pandemic, the CP/CM industry has continued to exhibit significant growth and helped to keep the food supply chain open and running as smoothly as possible. Said growth is also not expected to stop at any time soon, as nearly a trillion dollars worth of capital are currently sitting on the sidelines, waiting for the right moment to be invested into the expanding industry as mergers continue to occur between significant parties.
These mergers provide more extensive platforms for massive organizations to offer more significant value propositions for their consumers. The key going forward will be how the orginizations will rise to meet growing consumer expectations amid the problems still occurring because of the pandemic, including budget cuts, staffing shortages, changes in legacy food companies, and much more. CP/CM companies will need to be diligent and continue looking for areas of potential innovation wherever they can find it to help plow the way forward for those operating in other industries.
Related: The Importance of Cleanrooms in the food packaging industry
Final Thoughts and Considerations: What Dynamic 3PL Can do to Meet Your Contract Packaging and Manufacturing Needs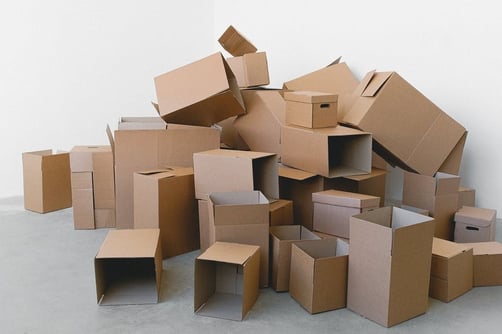 Here at Dynamic 3PL, our supply chain management teams pride themselves on offering a wide range of top-quality packaging, warehousing, and transportation services for businesses looking to outsource significant parts of their food production process. We offer the best of the best in terms of contract packaging services for our clients, allowing them to take advantage of a wide range of several specialized benefits. When choosing to work with Dynamic 3PL, you can enjoy reductions of facility overhead costs and operational headcounts, along with access to on-demand expertise and assurance that your products will be handled with the utmost care in our SQF Certified and FDA Registered facilities.
The COVID-19 pandemic may still be raging and causing significant issues to all levels of the supply chain industry, but that doesn't mean businesses are down and out of the game. Dynamic 3PL can help ensure your company can continue to provide consumers with your quality products and remain afloat during these strange and uncertain times. If you'd like your business to start enjoying the benefits of these advantages today, please consider contacting us to gain more information about our range of specialized product packaging services. And for even more helpful information, please also explore our range of expertly written educational articles covering critical areas of the supply chain management world.
Are you currently struggling to find an adequate packaging, warehousing, and transportation services provider to overcome the market's supply chain management struggles? Our trusted industry experts at Dynamic 3PL can help ensure you leave your customers satisfied and eager to do more business.