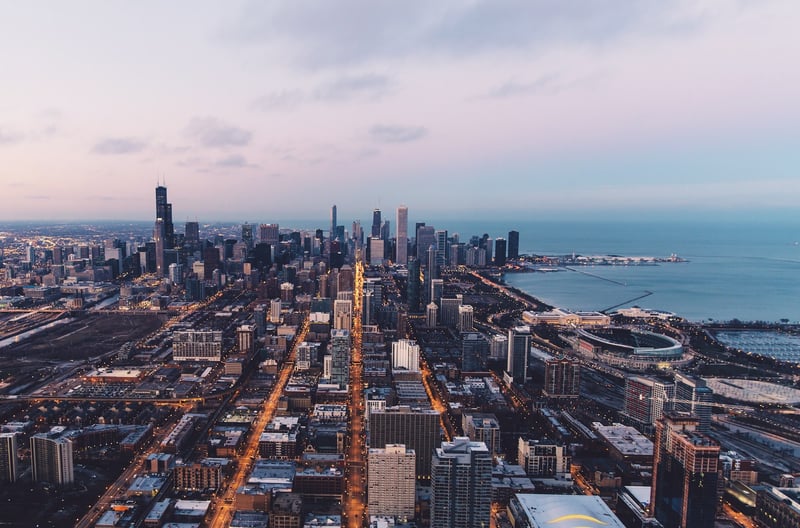 Logistics and distribution are vital elements of making sure that your company's products get where they need to go in an efficient and effective manner. Distribution centers are better when they are near centralized population centers because the areas have the infrastructure and populations to support vigorous logistical operations. Not only does Distribution centers and warehouses store products and goods but also acts as fulfillment centers and sometimes packagers, for that reason, it is important that the location of your new facility has easy access to proper transportation.
Chicago is the third largest city in the United States and has served as a commercial hub for the country for a very long time. Ever since the Civil War, Chicago has been the sole center of US manufacturing, warehousing, and transportation. Endless products travel through Chicago and almost every big manufacturer has a warehouse there.
Key elements that make Chicago special in the logistics industry: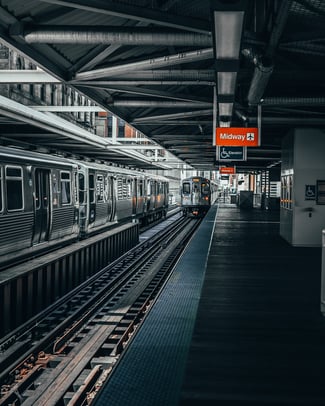 Geographic Location: Getting your products into the hands of a customer tends to be one of the largest expenses that any order fulfillment operation experiences. Chicago's simple, central location makes it a very desirable place for logistics. Along with having a built-in market for goods, being the third most populous city, it has the ability to deliver products to half of the US population within a day. It makes sense why Chicago and Illinois as a whole are known to be the heart of US logistics.
Infrastructure: The type of infrastructure that works best for a business depends on the specifics of their operation of course, but it is highly likely that Chicago has any business covered. If a business distributes goods by truck, Chicago has many interstate highways that travel in directions all around the country. Chicago also has an efficient railroad system, which allows bulk freight all around the country. There are also three big airports close to the area, O'Hare international Airport being in the top three busiest airports in the U.S.
Availability of Labor: Although automation in warehouses is becoming more popular to many distribution centers, there will always be a need for labor in operations. With the economy growing in the past years, labor shortages were an issue for some places but not as much in Chicago. Not only was Dynamic 3PL able to keep finding people for labor but since Chicago has long acted as a distribution hub, a large segment of the city's pool has valuable experience in the fields of order fulfillment.
These are all important factors when deciding where in the country you should have your order fulfillment operations warehouse or distribution center. Chicago has impressive transportation infrastructure and is in the best Midwest location, allowing faster delivery times and cheaper transportation rates. If you're looking for the most efficient area for your business, the Greater Chicago Area is a great place to start your search!