The market has become highly oversaturated with products, leaving consumers with a near-infinite amount of choices to make regarding the goods they choose to buy. From clothes and furniture and especially food, people are not strapped for product choices. Because of this, brands need to ensure they're providing the best quality goods to win out against competing players in their respective industries. But what's a good way for businesses to stand out as superior, especially in the realm of food manufacturing and packaging?
One of the most optimal ways to establish your business's quality in the food manufacturing industry is to take the steps required for SQF certification. But for those who don't know what this type of certification is or what it involves, our experts here at Dynamic 3PL are ready to help. Please continue to find out everything your business needs to understand about this essential certification program.
Related: What it means to be a Food Grade warehouse
What is The SQF Program, and What Does it Mean to be SQF Certified?
The Safe Quality Food (SQF) Program is a credible, rigorous food quality and safety program recognized by many brand owners, retailers, and foodservice providers across the globe. The program is also recognized by the Global Food Safety Initiative (GFSI), which has ensured it meets regulatory, industry, and consumer requirements at all levels and sectors of the food supply chain. From the farm fields to the shelves of grocery stores and the hands of eager consumers, SQF program certification ensures people receive safe, quality foods from reputable packagers and manufacturers that have minimized the potential for unsafe or contaminated products to reach the market.
Acquiring the certification involves a range of complicated steps, which take a good deal of perseverance to complete successfully. These steps include implementing the SQF code, training an SQF practitioner, writing an SQF program for the business to follow, passing an internal audit, passing an on-site certification, and much more. Companies will also be inspected every year to ensure they're keeping up with certification standards. Despite the complicated certification process, manufacturers are highly encouraged to undergo each step from start to finish, as they'll receive several significant benefits for their efforts.
Related: Five Core Functions of the Food Safety Modernization Act
The Top Benefits of SQF Certification for Food Manufacturers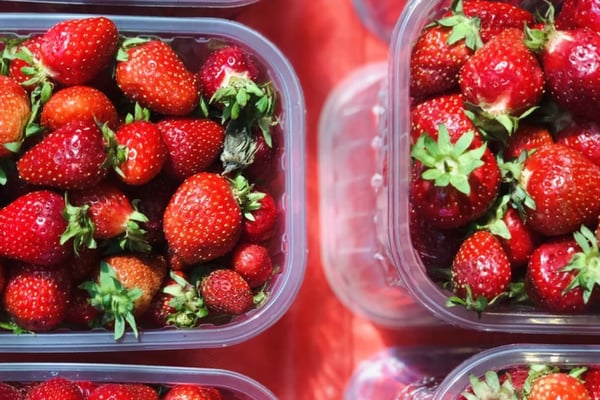 A wide range of retailers want and sometimes even require their business partners to be SQF-certified (no business or brand wants to be connected to a product withdrawal or recall, after all). However, there are several other benefits for certified businesses. Some of these primary advantages include:
A higher level of guaranteed customer assurance, strength, overall business security, and enhanced trust in the eyes of consumers.
Worldwide recognition align with thousands of other reputable companies and businesses that have also achieved SQF certification.
New partnership opportunities between businesses looking to do work with SQF-certified corporations.
Receiving this certification is not only beneficial in many cases, but it may also be essential for businesses wanting to stay afloat in the market, let alone find financial success. That said, you have likely realized by now that it's hard to receive the certification, and not all food manufacturers and packagers may be up to the complicated task. As a result, you'll likely find the most benefit when choosing to partner with an already SQL-certified warehousing, packaging, and distribution business like Dynamic 3PL.
Is your business or company struggling to overcome the various supply chain management struggles currently plaguing the world of packaging, warehousing, and transportation? Contact our experts at Dynamic 3PL today to learn how we can help.
Why You Should Rely on Dynamic 3PL for Your SQF Needs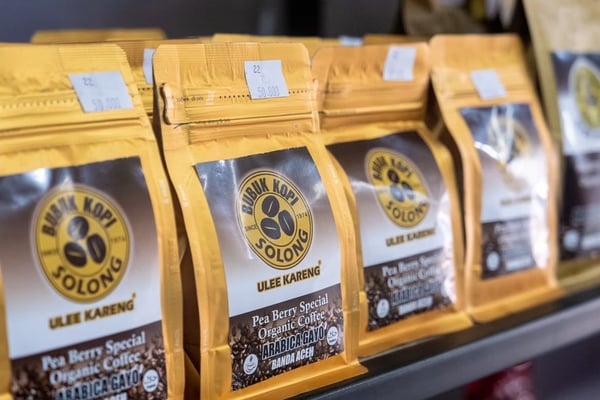 Our SQF certified warehouses and FDA-registered facilities are dedicated to providing our various partners and clients with a sanitary and safe environment for the handling, packaging, storing, and distribution of all sorts of quality food products. Not only do we believe in adhering to SQF standards, we believe in exceeding them wherever possible to ensure that the food products we handle are stored and packaged safely and diligently. We commit ourselves to quality control, clean facilities, and strong production oversight at every stage of our procedures to offer customers full confidence in the products we handle for them.
Like all other industries, the food industry, in particular, thrives on trust and customer satisfaction, and we are completely dedicated to impressing our customers with diligent attention and care for their products. You deserve solutions that are cost-effective, consistent, and that breed total consumer satisfaction. Some of the primary advantages of utilizing our certified SQF services include:
Enhanced confidence in food safety and quality
An enhanced marketing and brand image
Increased brand value
A platform based on consistent improvement with a dedication towards advancement
An improved level of process management and risk awareness
Reduced amounts of waste for a less harmful environmental impact and reduced costs
Seamless process management at every step
Proof of due diligence
Responsible manufacturing processes
Compliance with all regulatory requirements
To us at Dynamic 3PL, SQF is more than a qualification. It's an integral part of our business's culture and how we manage our business as a whole. SQF provides a fundamental framework for our efforts to continuously improve documentation, training, communication, and much more to increase effectiveness and efficiency. Additionally, we have taken the initiative to meet and exceed the FDA's Food Safety Modernization Act (FSMA) requirements while also utilizing the same Hazard Analysis and Critical Control Points (HACCP) management system many of our customers use.
Related: 5 Reasons Food Companies Fire Their 3PL
If you want to find out even more about our range of stellar services and find additional information on the various benefits we can provide for your food manufacturing business, please don't hesitate to contact us at Dynamic 3PL today. And to learn more, please also consider exploring our range of expertly written educational articles.
Do you require the quality services of trusted supply chain management experts to ensure your goods are packaged, warehoused, and transported correctly and on time? Reach out to the industry professionals at Dynamic 3PL today to learn about everything we can do for your business.