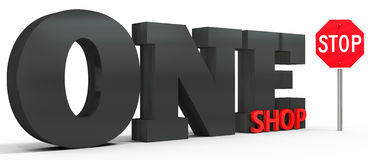 When you want something done right, what do you do? That's right, hire an expert! Okay, okay… I know what you're thinking. "Why not do it myself?" Well sure, that is one option. However, in the world of supply chain, there exist innumerable scenarios in which you're going to wish you had an expert in your corner, especially if you are still a growing business. Unforeseen variables tend to inevitably fly in left and right, and can really impede your end of the business. Wouldn't it be nice to be able to focus on your own core competencies and allow somebody else to streamline such laborious processes along the way?
Outsourcing your logistics to a 3PL means that your product is going to be handled with the experience and preparedness of a seasoned veteran in the industry. We are talking about an ally that has already found a firm grasp on the infrastructure investments necessary to succeed in the industry. The equipment, software, facilities, and personnel associate with supply chain logistics can stack up to be a lot of weight on your company's shoulders. A single phone call to a logistics professional can alleviate all of that weight, allowing you to maintain your primary responsibilities as the manufacturer without such extraneous worries.
Some of the advantages of outsourced logistics may include:
Variable Cost Reduction
Management Cost Reduction
Capital Expense Avoidance
Instant Expertise
Ideal for Startups
Risk Avoidance
Proper Certification (such as SQF)
Your best interests will be at heart if the 3PL you hire is seeking to grow a relationship, and that's exactly what any competent 3PL is looking to do. Bear in mind, third party logistics may consist of many different types of services. Some providers may have the resources to help package your goods and make them ready for market. Others may have room in their warehouse and simply seek to make this space available to your purposes. And some 3PLs are equipped with the knowledge and software necessary to manage the transportation end. The goldmine you may seek, however, is a one-stop shop solution.
A 3PL that can handle all of these logistics services will save you a lot of time and money on the path from production to market. A ubiquitous 3PL is going to carry an exponential advantage in communication and expertise that is truly unrivaled. By maintaining these functions under one specialized roof, a one-stop shop is going to have invaluable oversight on the very inventory that is stored, packaged, and shipped out of that facility. In this sense, your 3PL's entire staff is more closely exposed to each aspect of the supply chain. Direct communication can be maintained from the warehouse team to the packaging team to the transportation team, who will be looking to select the best value carrier for every shipment handled. Attempting to put all of this into place on your own could result in quite the capital expense. When a well-oiled logistics operation is already in place and available to you, why not take advantage of such expertise? It may just be the cost-effective decision that takes your business to the next level.