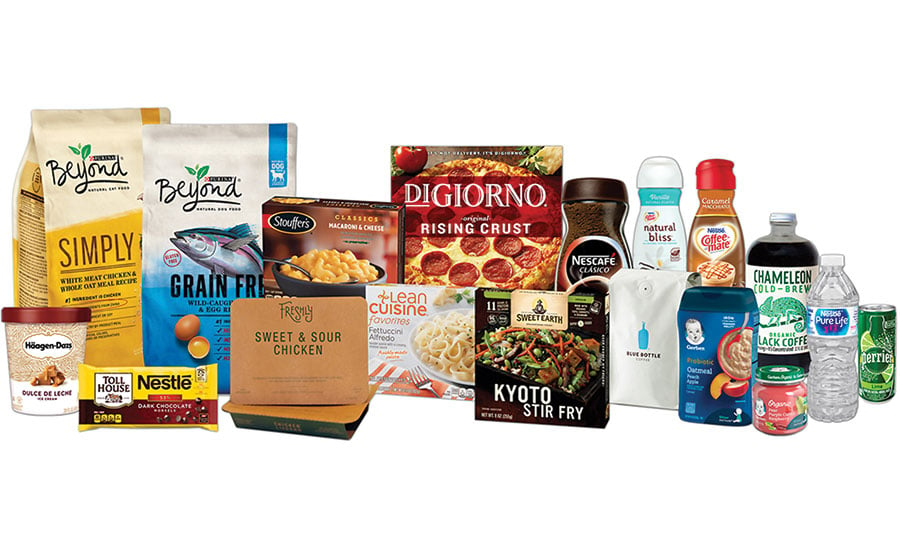 When you go into a grocery store there are so many different options surrounding you that sometimes it can get overwhelming. So the question is, how do people decide which brand of the product they want to purchase?
A lot of things naturally go into a consumer's decision when choosing products off a shelf. One of those things is the food and beverage packaging and appearance itself. Packaging is a key part of the marketing plan for any successful business. The influence a products packaging has on buyers is greater than you might notice. According to a study, 81% of consumers tried something new because the appearance of it caught their eye.
Although the products packaging is not the only thing that goes into the decision of the purchase, it is the most critical. The packaging is the first feature of the product that a consumer sees and interacts with. The appearance must draw a shopper in while it sits in between all of its competitors.
3 food and beverage packaging trends to look out for in 2021:

Sustainable Packaging:
In the last few years, consumers have become a lot more aware of their environment and became more conscious of being eco-friendly. With buyers wanting to be more pro-active on keeping the earth cleaner, businesses can enhance their brands by creating more sustainable designs for their packaging.
One example of this is right-sizing. Right-sizing refers to reducing packaging size by using a box that minimizes empty space while still protecting the products. This reduces the amount of fill material, carbon footprints, and transportation costs. Another way businesses have been catching the eyes of buyers is by using recyclable packaging. For example, Coca-Cola recently released their first paper bottle prototype.
According to a study, about 74% of shoppers are willing to pay more for products with sustainable packaging. There are also third-party companies that are now giving special certifications to businesses that prove themselves to be committed to the environment and promoting sustainable forest management.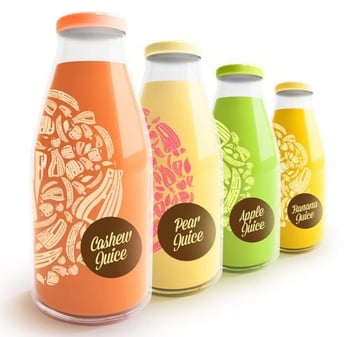 Modern Package Designs:
Today, consumers appreciate a story that goes behind a brand. The best and easiest way to tell a brands story is through pictures on its packaging. Retail brands are turning to more simple illustrations that use blocks of color to create memorable images that catch a buyer's eye. Cartoon like illustrations are also becoming more popular since a fun mascot can give a brand some life.
Companies with long histories can also use their history graphics to draw the attention of consumers. By looking back at past designs and creating limited edition products has been a successful way to market a brand. Even companies that do not have a long history have been using older styles to influence shoppers to purchase their products by giving them an emotional attachment to the past.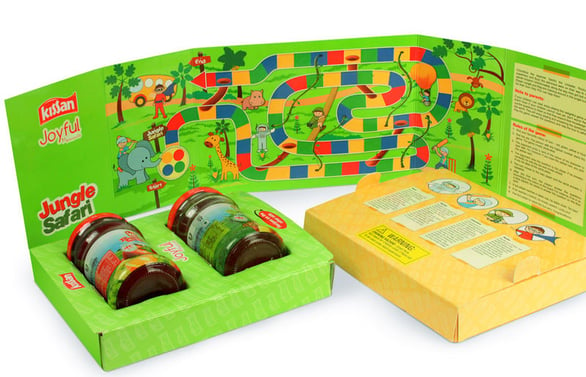 Interactive smart packaging
Besides having an eye-popping design and sustainable packaging, another unique way food and beverage companies are marketing their products is by creating interactive smart packaging that gets users more involved. One example of this is Kissan using an interactive board game on their Jams. The game teaches children about healthy eating along with a fun way to involve them in their products.
Other examples are puzzles or coloring on wine bottles, Origami on the front of a drink, or a sandwich box that unfolds into the shape of a plate for you to eat on. This interactive packaging for food and beverage companies can be the reason one of their products accelerates and can be a fun trend to follow in 2021.